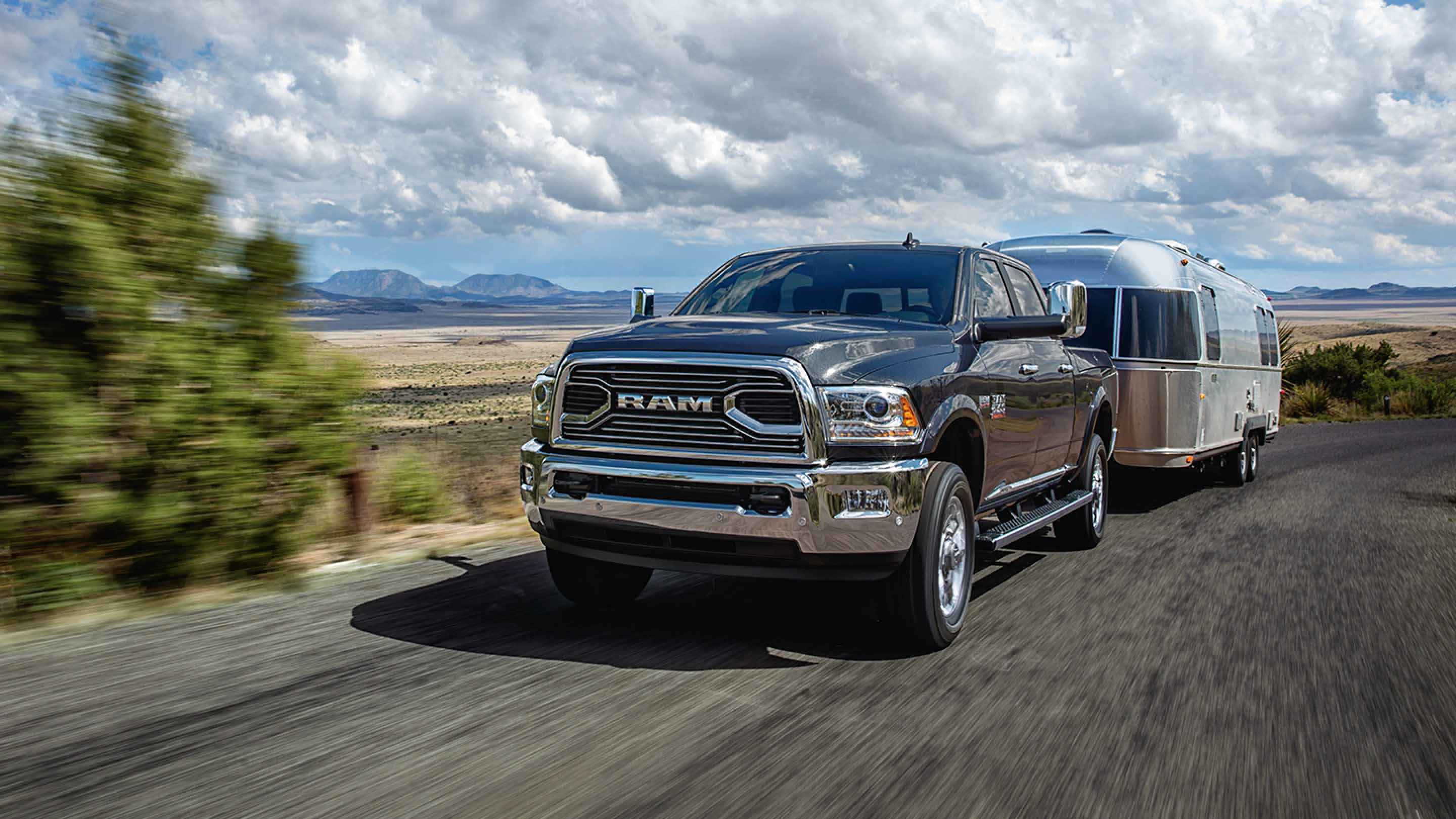 View Inventory
Schedule a Test Drive
2019 RAM 2500 at Roberts Chrysler Dodge
The 2019 RAM 2500 is the most powerful and capable truck in the RAM line up this year. This truck comes in six trims called Tradesman, Big Horn, Laramie, Power Wagon, Laramie Longhorn, and Limited. All of these trims give customers a luxurious truck with a plush interior to keep drivers and passengers alike as comfortable as possible. Continue reading to find out why the 2019 RAM 2500 is right for you.
Engine Performance
Max towing capacity 19,780 pounds
Maximum horsepower of 410
Maximum payload capacity 4,050 pounds
Safety Features
More than 100 safety features
Active noise cancellation
360 degree Surround View camera
Vehicle Design
98.5% high-strength steel frame
Improved aerodynamic frame
Active air grill shutters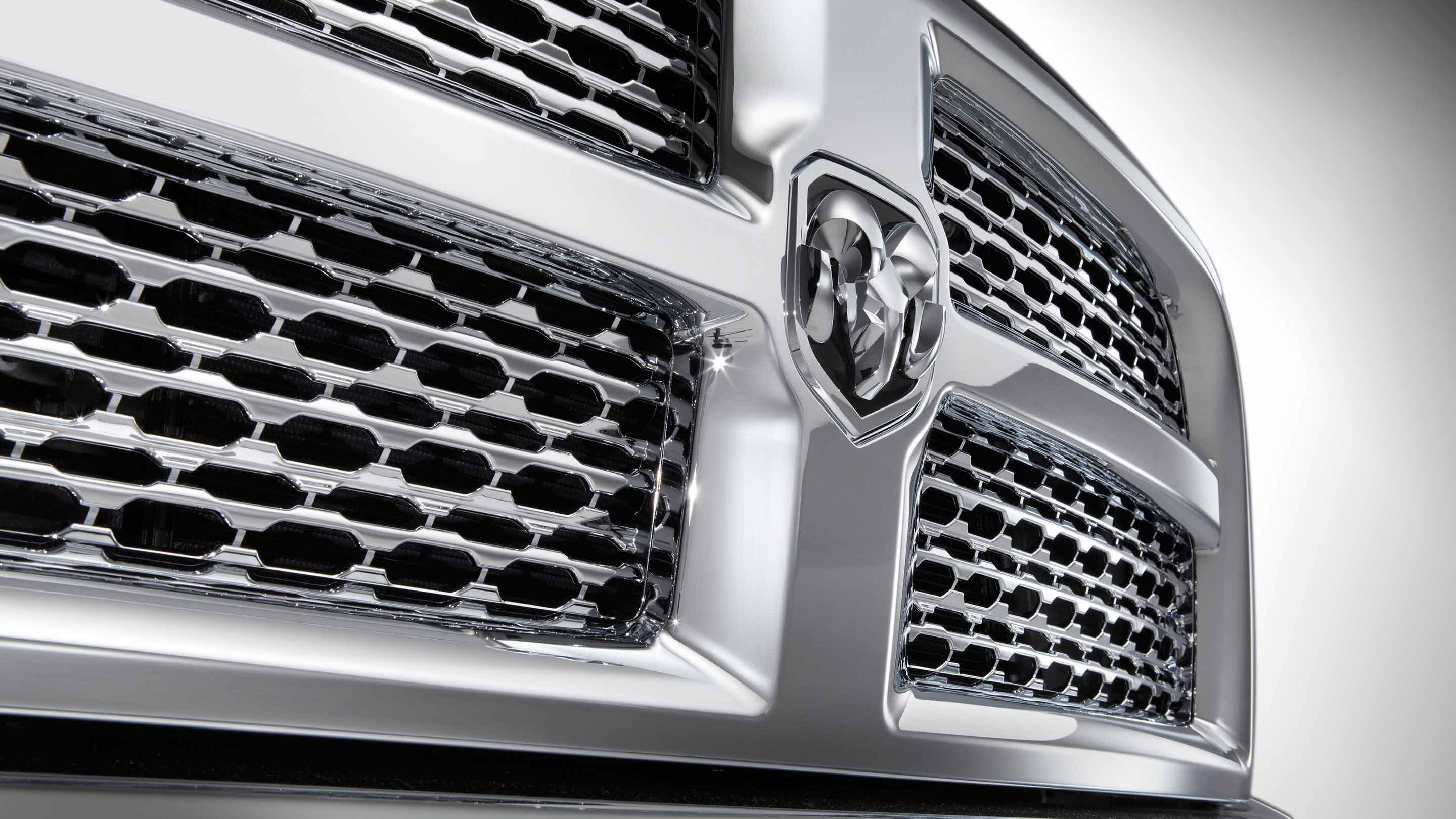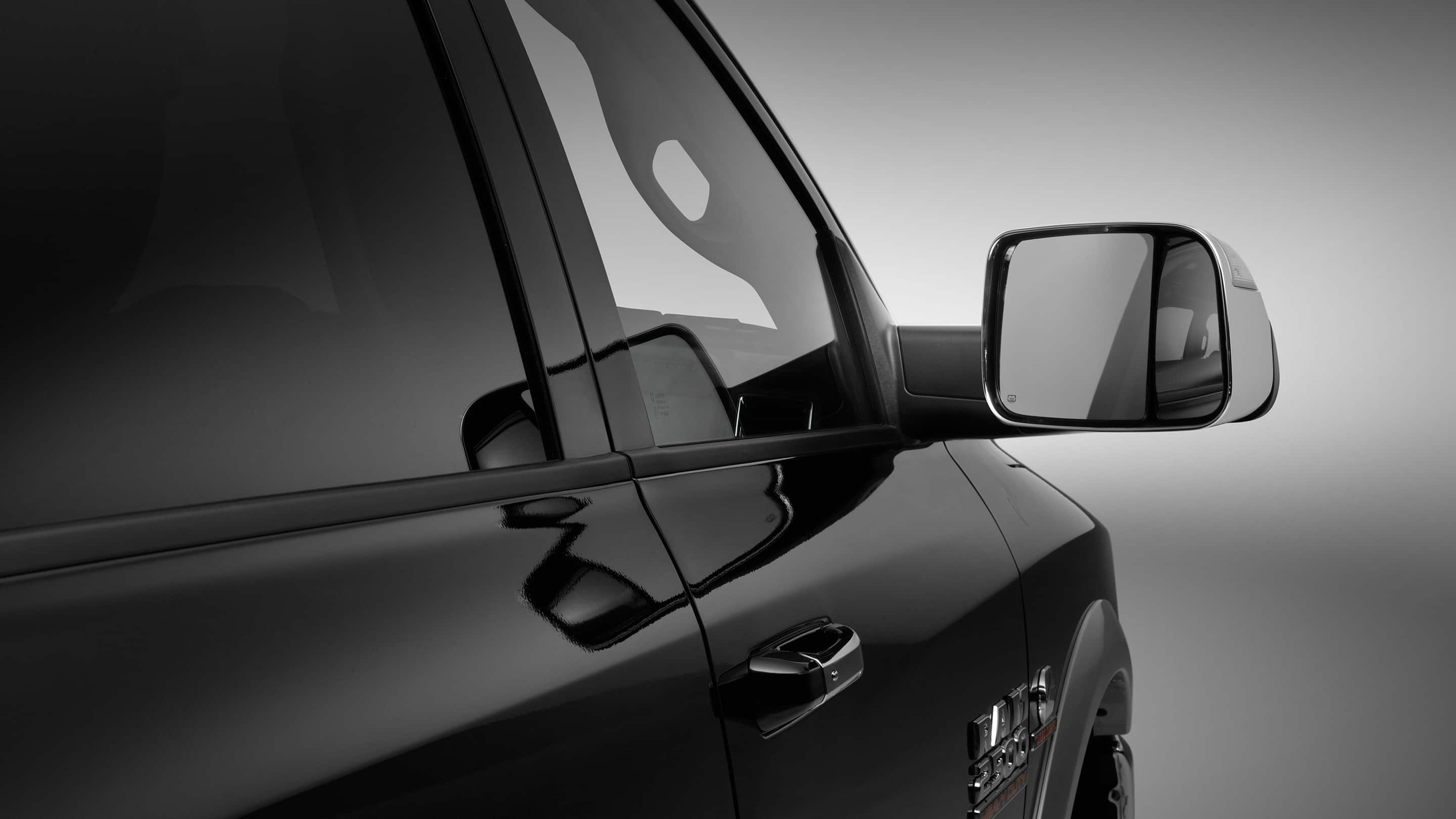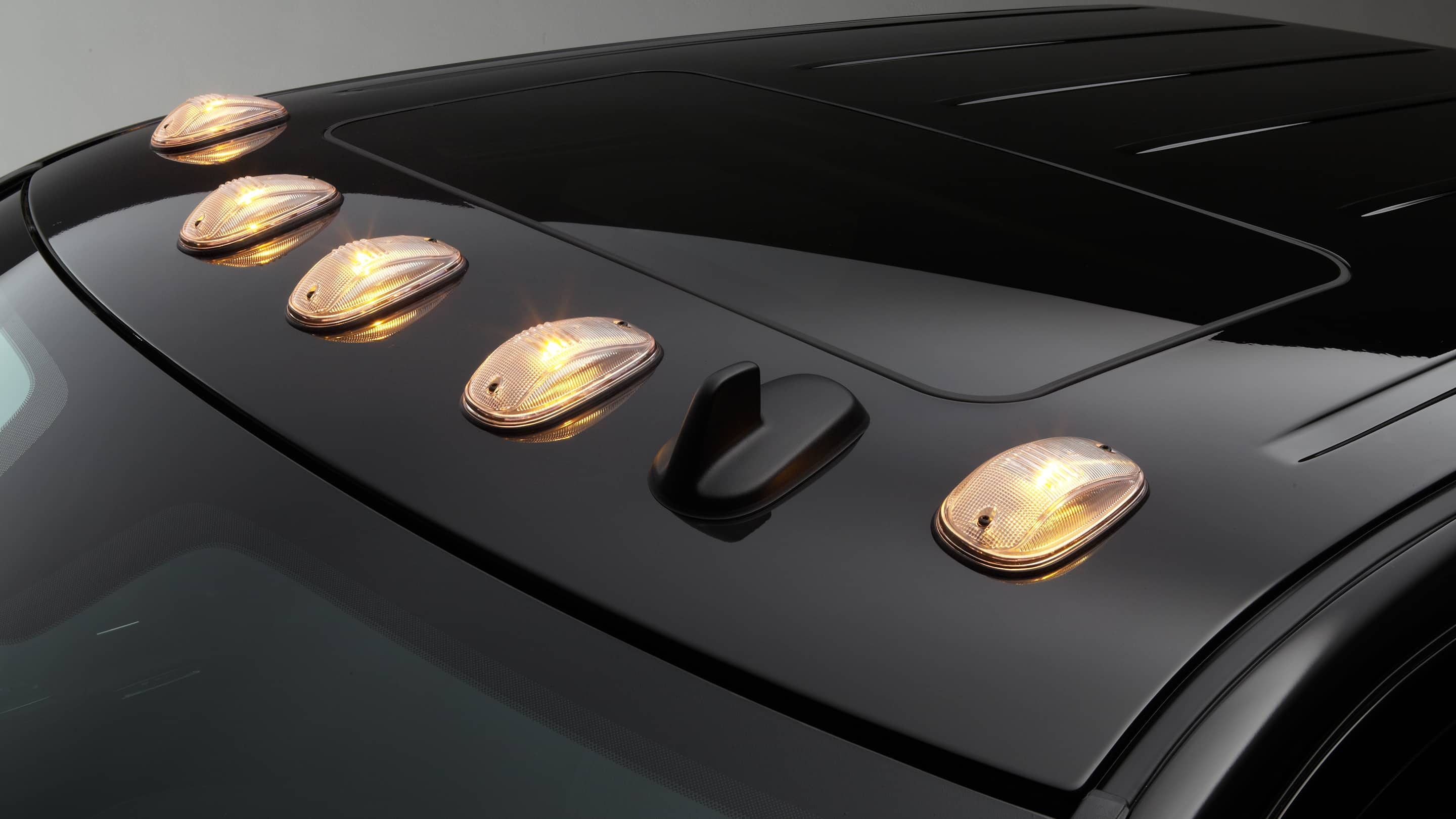 What engine choices are available?
One of the best features that customers get to choose is the engine. There are two great options to choose from. The first engine comes standard on most trims. The 6.4-liter V8 engine has amazing capability with 410 horsepower and 429 lb-ft of torque. The second engine is a 6.7-liter turbocharged diesel inline-6 engine. This gives drivers 370 horsepower and 850 lb-ft of torque. The 6.4-liter V8 engine comes connected to an eight-speed automatic transmission and the 6.7-liter diesel engine comes paired to a six-speed automatic transmission. Regardless of engine choice, you'll get a relatively fuel efficient engine with a 32-gallon fuel tank capacity.
What new designs are available?
There are several noteworthy features on the 2019 RAM 2500. The most important being the optional eight-foot truck bed which is able to hold a maximum payload capacity of 4,050 pounds. Some have described this truck as being more angular with sharp features making it stand out more than ever before. Inside the cab of the truck, customers will find a huge center console that is able to be configured in 12 different ways to get the most out of the space. The cab also comfortably seats between two and five people and has 258 liters of storage. One feature that sometimes goes unnoticed, unless you go for a test drive, is the glass windows. These windows have been updated to acoustic glass with noise cancellation. This noise cancellation has been tested and proven to reduce the noise level in the truck bed by ten decibels.
What safety features come stanadard on the 2019 RAM 2500?
When it comes to safety features, RAM has packed more than 100 features in this truck. Some features include trailer sway control, which allows the truck to keep an eye on what you're towing, allowing you to keep your eyes on the road. RAM has also improved the frame of the truck, making it more aerodynamic for a smoother drive. However, RAM didn't compromise the strength of the truck. The frame is still 98.5% high-strength steel, which gives the truck the strength that RAMs are known for. The RAM 2500 also has a 360-degree Surround View cameras. This helps drivers back out of spaces and park in difficult parking spaces. This truck also comes with traction control which helps protect the driver in the worst of driving conditions. This helps to assure that the truck won't slide around the road in the winter or start hydroplaning in the spring rain. The best part is these features come standard on most trims.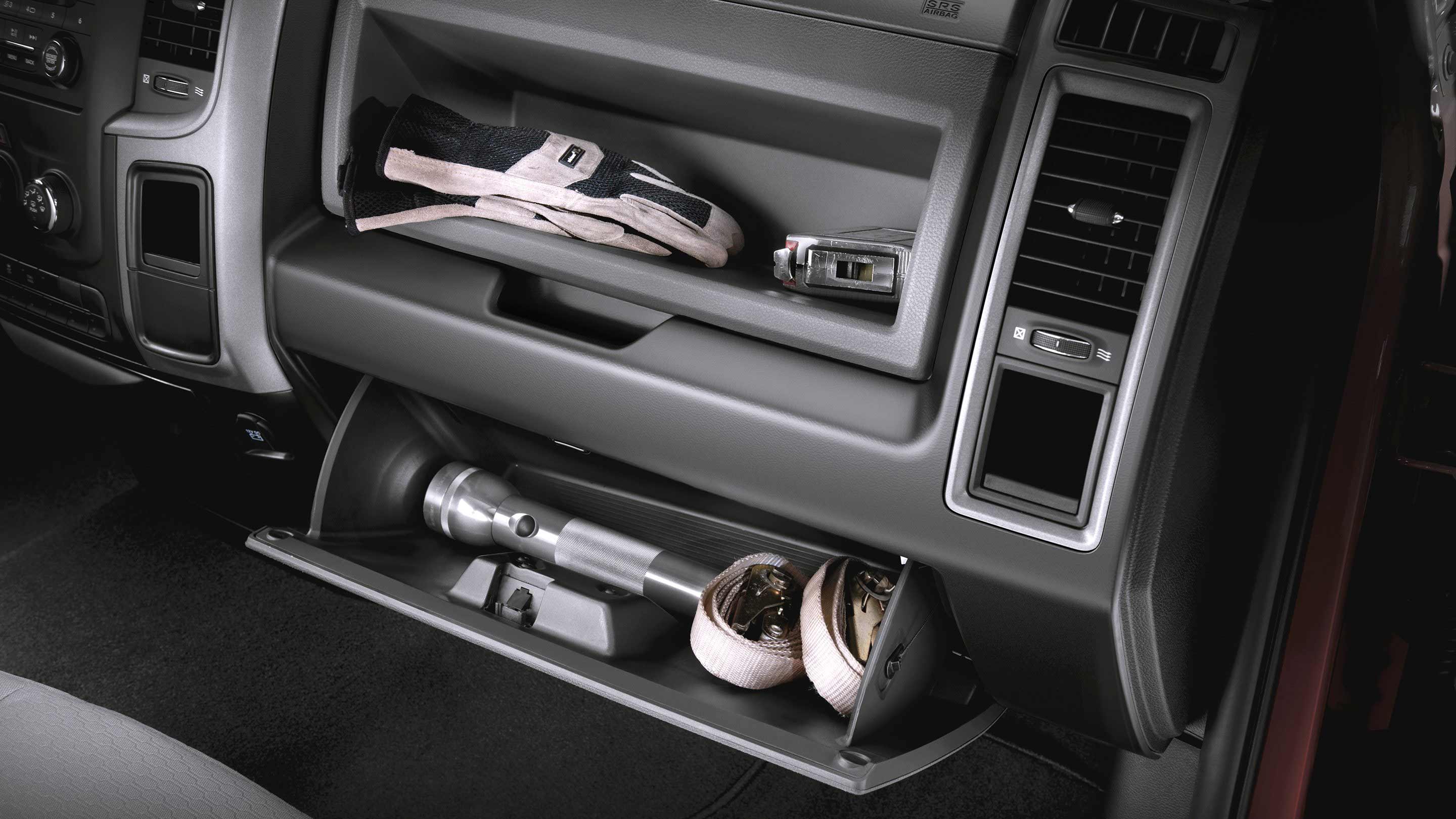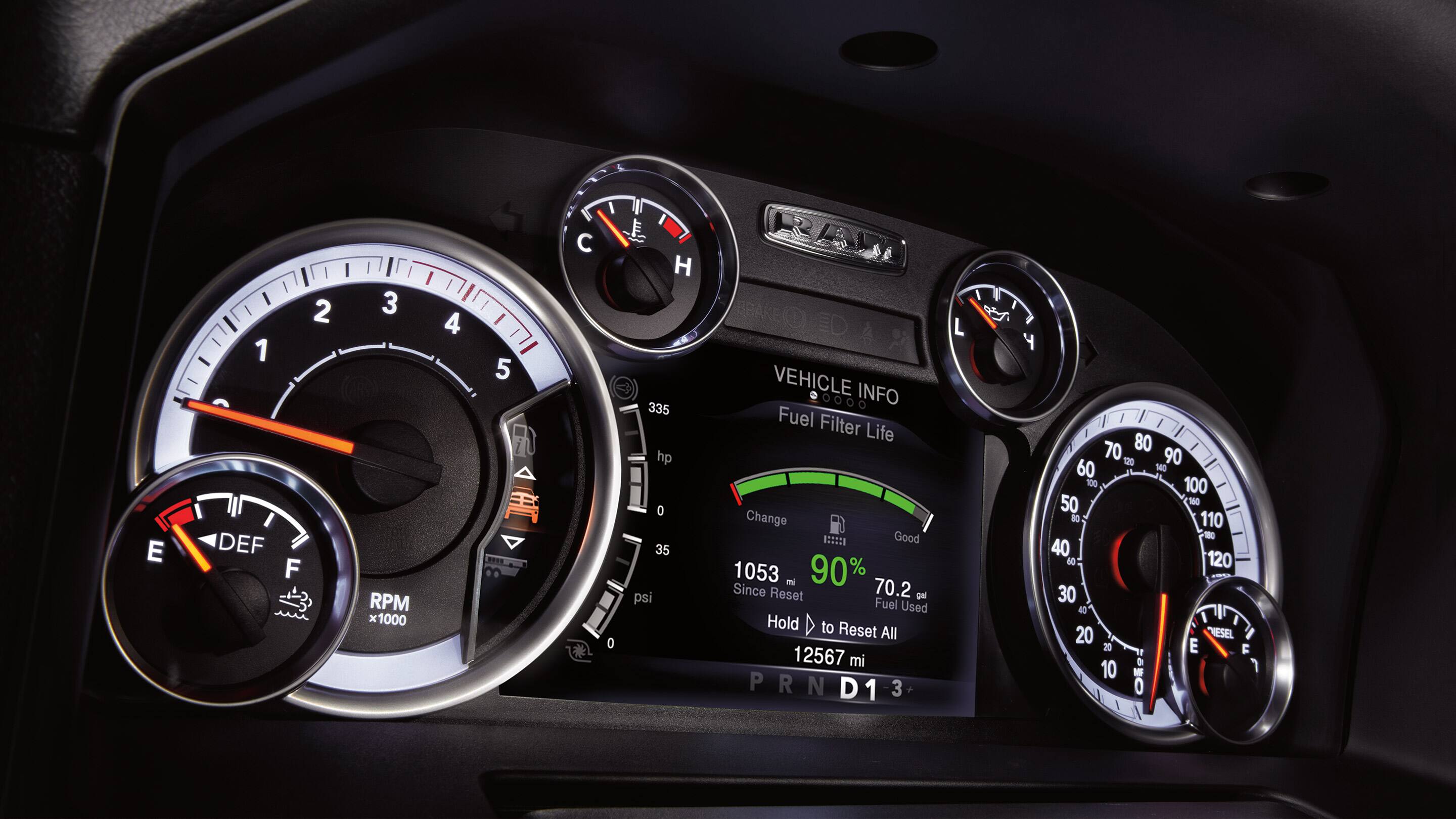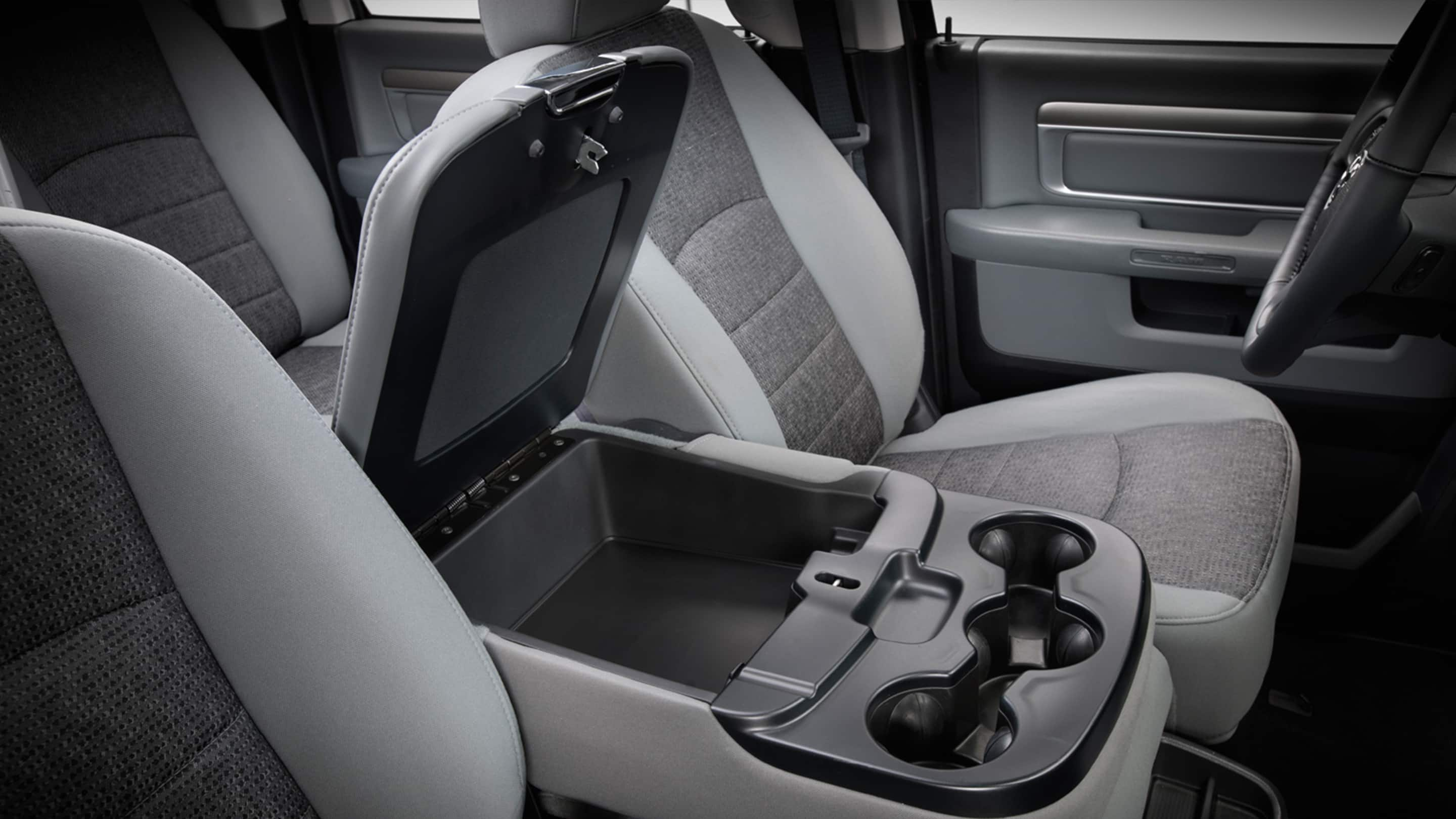 Final Thoughts on the 2019 RAM 2500
Overall, the 2019 RAM 2500 is the perfect truck for anyone looking to regularly tow their belongings. And with a maximum payload capacity of 4,050 pounds, there's virtually nothing the 2019 RAM 2500 can't help you move.
Apply for Financing
Schedule Service