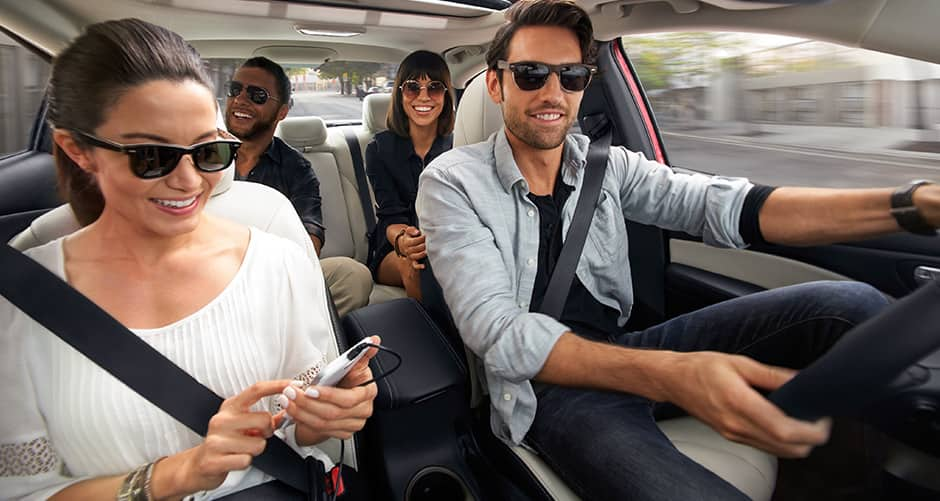 Road Trip Bags for the Adults
When you're heading off on a road trip, you know what to pack, you know how to keep your kids happy (if they're coming with you). But what about the travelers in the front seat? My husband and I have found that keeping the front seat as well stocked as the trunk makes for a much happier trip!
Here's what we keep in our "front seat" bag for road trips. 
Gum and mints - I'm slightly prone to motion sickness, and being well stocked keeps my stomach happy
Snacks to get us to the next stop - we don't need to eat or drink constantly, but protein bars can help us keep going a little longer
Ways to Keep Us Alert - energy drink if you're a caffeine user, essential oils if you aren't. 
Audiobooks - we love music, but sometimes we need to mix it up. For me, an audiobook can keep me really entertained on a long drive - you need to find out what's coming next!
Chargers - whoever is the primary driver probably has a charger and cable, but a splitter can keep both adults happy
Meds - painkillers, eyedrops, stomach meds. Having these handy is definitely a must.
Sleep mask and ear plugs - if you're on a long trip and taking turns driving, make sure the one who needs to rest has the means to do it. If you're the one sleeping during the day, a mask can make a big difference in how restful that sleep is.
Paper towels, napkins, tissues, wipes - these things need to be in reach, just in case!
Cash - both bills and coins. 
It goes without saying that you should have your travel information (addresses, phone numbers, itinerary, etc) and your car paperwork (license, registration, insurance) all clearly marked, labeled and in a spot that both the driver and the passenger can easily find.
All our stuff fits in a small soft bag that can be stored easily under the front passenger seat while still leaving room for legs.Being prepared can definitely make the difference between arriving tense and cranky, and arriving relaxed and ready!
About the Author: Meredith Napolitano blogs at FromMeredithtoMommy.com, where she writes about raising kids while keeping her own identity as well! Follow her on 
Facebook
!